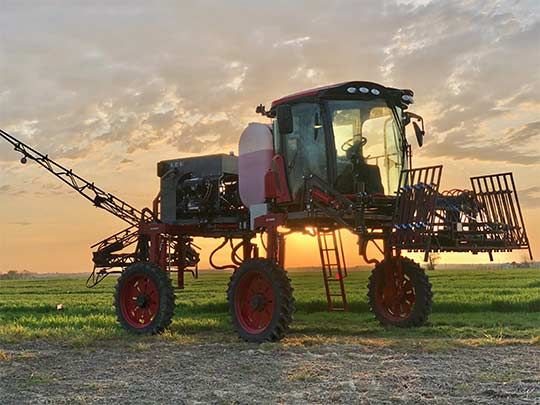 Avenger gets the work done spraying early in the Midwest!
One of our customers from the Midwest who is heavily involved in agricultural technology sent this pic in last week! This is our Avenger equipped with a 300-gallon solution spray tank that is connected to our rear-mounted 40-foot boom.  The front boom is called a multi-boom or some call it a research boom.  R&D Sprayers custom builds these booms for most of our customers. 
The Avenger is a lightweight sprayer that is very mobile and is easily transported from plot to plot for spraying. To learn more about our sprayers click shop now!