At LeeAgra, we've built diesel fuel trailers for over 40 years. Our products stand out with modern design and quality that is second to none.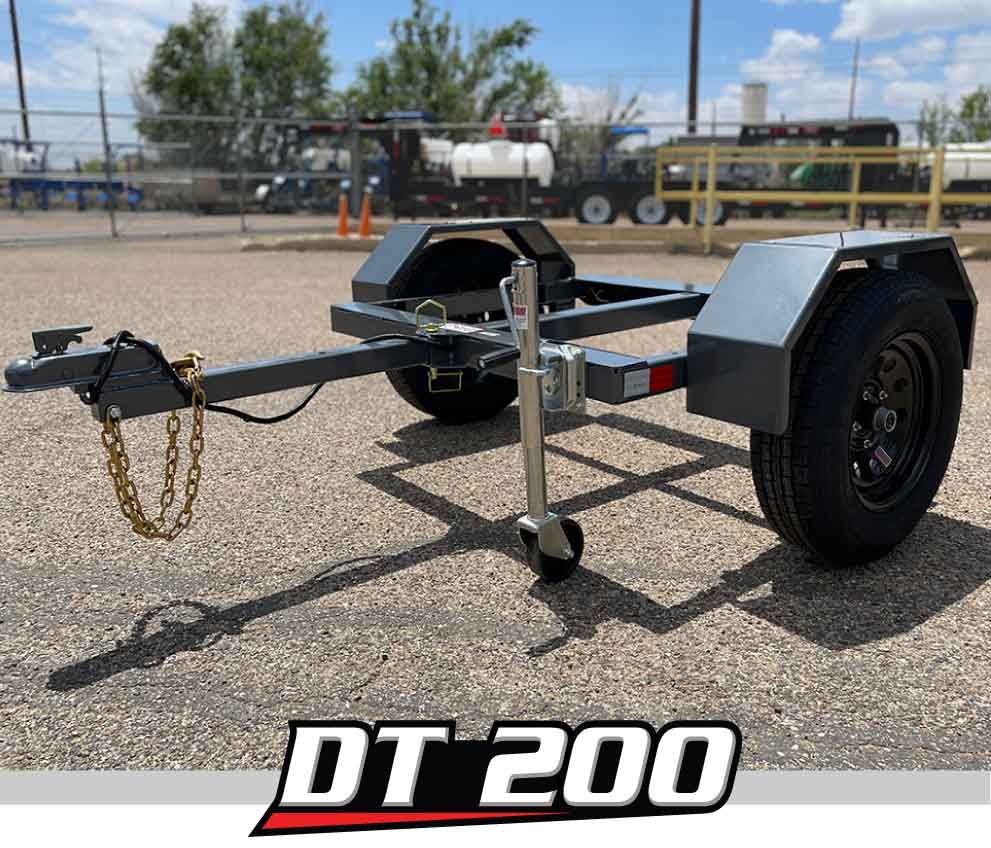 DT 200 Trailer
Tank Meets Trailer.
A 200gal. diesel fuel tank on a highway-approved trailer.
Superior Round Design
Minimize the effects of surging fuel.
Our tanks allow fuel to roll up the edges and distribute the stress evenly throughout the tank.
Dished Flanged Ends
Decreased stress points.

During starts and stops, diesel fuel rolls up the dished flanged ends instead of surging forward and back.


This reduces stress on the tank, trailer, and tow vehicle.
Torflex® Axles
Maximum Strength.
Nearly maintenance-free and carrying a five (5) year limited warranty, Torflex® axles are now on our complete line of LEE Diesel Fuel Trailers.
Powder Coating
We blast and powder-coat all of our products for a sleek, strong, high-quality finish that lasts a lifetime.

Previous
Next
For vehicles with a one-ton minimum towing capacity,
transporting fuel is now more convenient than ever!
---

Highly Visible
LEE diesel fuel trailers are highly visible in your rear-view mirror which increases safety while backing up, compared to generic square designs

Rigid Trailer Frames
The heavy-duty trailer frame withstands the toughest conditions on any farm and dirt roads.

Tread Plate Fenders
Heavy-duty fenders provide a sturdy service
platform and protect the tank and tow vehicle from debris during transport.

Baffle System
Our tanks are baffled to slow the movement of fuel when traveling. Heavy-duty steel and the end of each baffle give our products the strength to withstand the test of time.

Heavy-Duty Pipe
Standard suction pipes can break with the movement of fuel in the tank.
Our custom suction pipes are the strongest on the market and will never need repair.

Rear Bumper
The rear bumper provides a sturdy platform for accessing the fuel nozzle.