Diesel Fuel Trailers Shipping Out
DT 475 diesel fuel trailers are on their way to a new home!


Hello, friends! 
We hope you're enjoying the warm weather as much as we are! Sunny days often remind us of the hard work our customers (you) do, whether that be out in the fields, at a construction site, or elsewhere. As such, we're proud to send these DT 475 diesel fuel trailers to aid whoever may need them.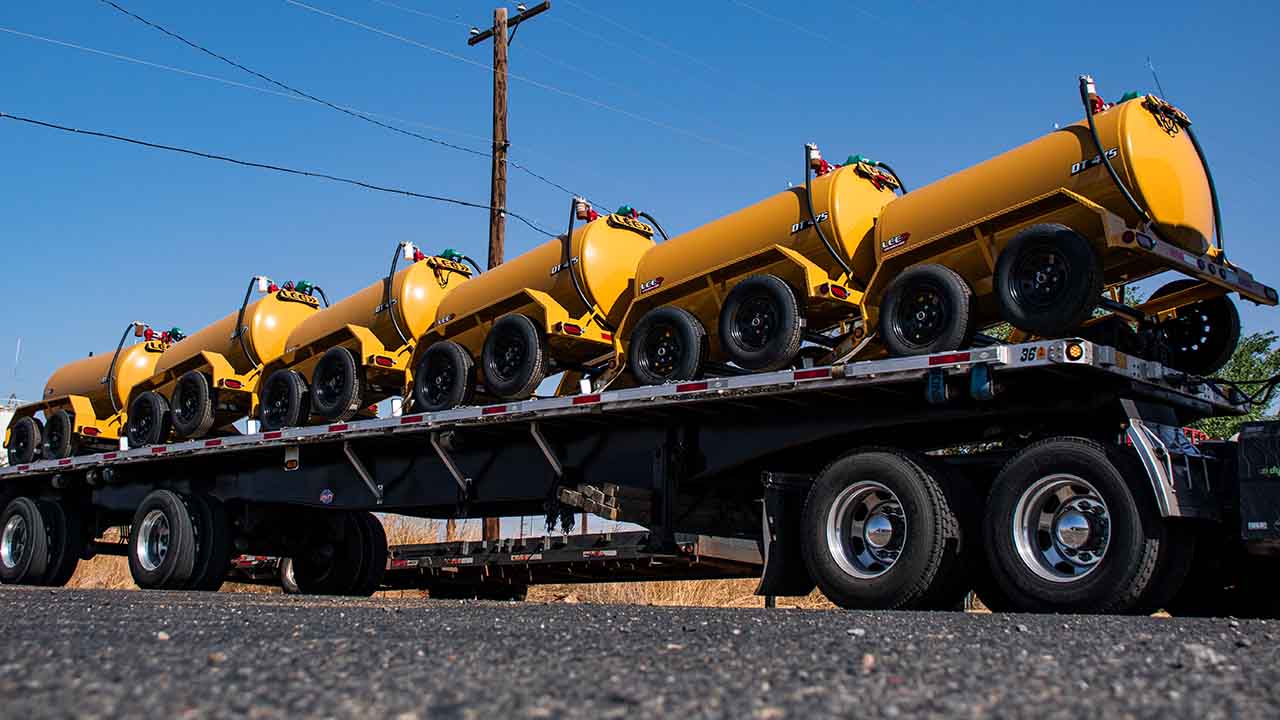 This 500-gallon transportable diesel fuel trailer is manufactured primarily for farm use, but it can be used for many other things. Ideal tongue weight makes towing a breeze!
Specs: 
Capacity: 500 gallons
L x W x H: 150in., 81in., 77in.
Pump: 12 volt, 20GPM
Dry Weight 1878lb.
Tires: 205-75R15 (or equivalent)
7,000lb. G.V.W.R.