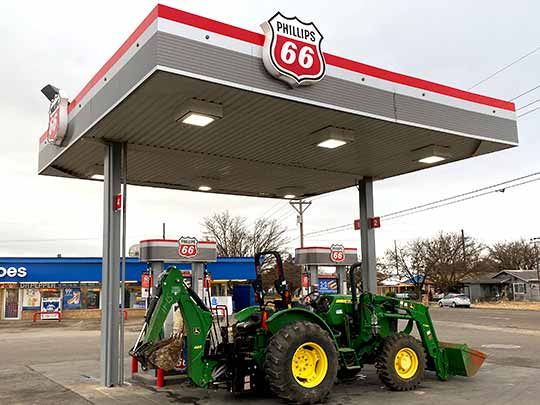 Don't Be This Guy.
You can avoid driving your tractor down city streets. It's unsafe and inefficient. On-site fuel is overall a better choice. A quick trip to the LEE diesel tank shop can solve your equipment refueling inconveniences. 
Equipment Refueling Made Easy

Head on over to our shop and purchase your on-site refueling tank!