Nursery Sprayer Options

The LEE Predator is a high-clearance nursery sprayer with an exciting variety of options, making it ready for action!
Engine: 70HP TIER 4 Final Diesel, Speed control

Solution Tank: 200 gallons 
Front Boom Lift: Dual Paralleling Arms

Boom: 25ft. Spray Boom Hydraulic Fold, 16 Single Nozzle Bodies, 3 Section 20in.

Tire & Wheel: 9.5in. x 32in.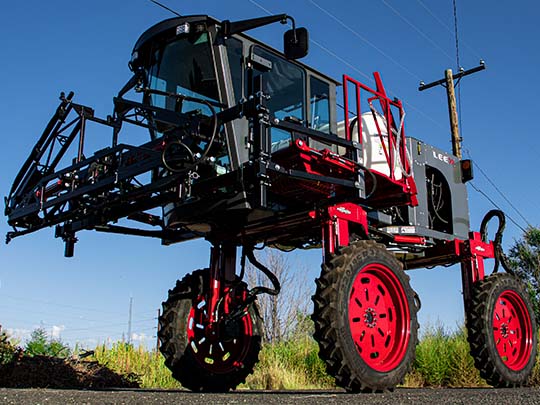 LEE Predator
The LEE Predator is a high-clearance sprayer that features a compact size and light footprint.
You will appreciate this platform for its ability to applicate in tight conditions while treading lightly through crops.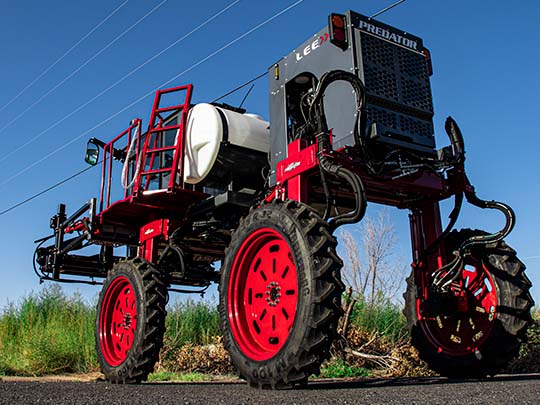 LEE Predator Rear View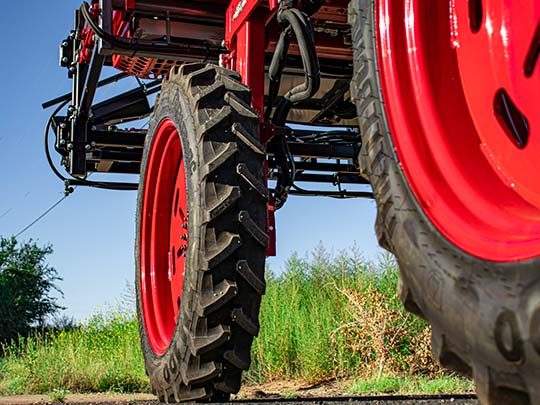 9.5in Treads on a 32in. Wheel

This LEE Predator was fitted with 9.5in x 32in. tires and wheels to give customers more options for different terrains.
Configure your LEE Predator today!
Glide over your specialty crops like a breeze on the water.
Contact our sales team for any and all information!