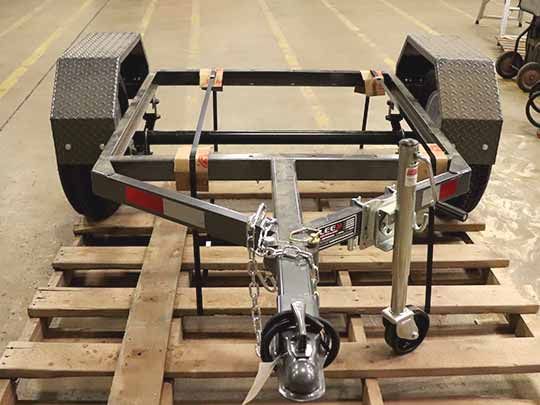 DT 200 Trailer
The DT 200 Trailer is compatible with the DT 200 and DT 2x100 tanks. The trailer's leaf spring suspension and ideal tongue weight make transporting class 3 combustibles a breeze.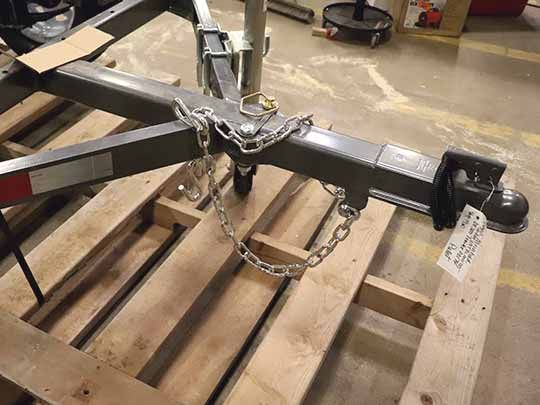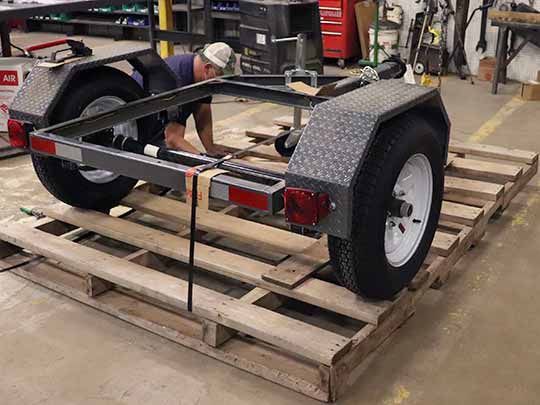 The tongue of this trailer can fold to one side to make the trailer more compatible for easy storage.
This trailer is being prepped to ship in the assembly bay. Order yours and have it shipped directly to you!
Configure your own DT 200 Trailer
Need more information? Learn More>