New for the LEE DT 200 Trailer
The LEE DT 200 Trailer can safely transport the DT 200 or DT 2×100 fuel tank and includes mounting hardware for the 200 Gal. tank. 

The trailer pictured here is equipped with our new spare tire mount option.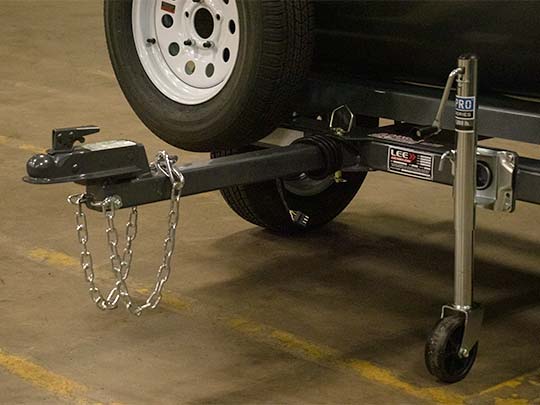 Another interesting feature is the trailer tongue, which can extend and retract for easy towing and maneuverability around your shop. The tongue/coupler is also completely removable so you can store it somewhere safe and prevent theft of the trailer.