What is a High-Clearance Sprayer?


High-clearance sprayers are similar to traditional sprayers, as they both deliver applicators to crops.
LEE sprayers stand out because they are specially designed to avoid damage to crops during application.

The form factor avoids touching the crop as much as possible. The wheels and tires are narrower to avoid brushing the crops. The sprayer itself is lightweight to reduce damage to the crop furrows.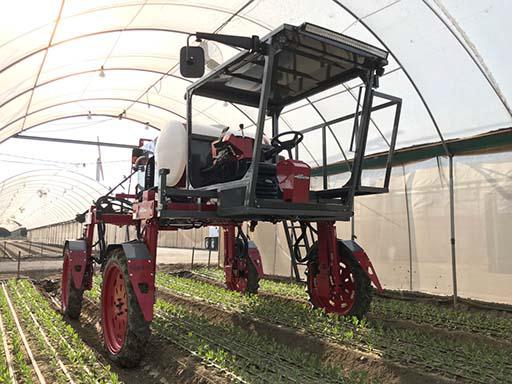 LEE High-Clearance Sprayers are used out in the field, in hoophouses, and even greenhouses.
The hydraulic leg systems allow you to fit our products to your spraying needs.