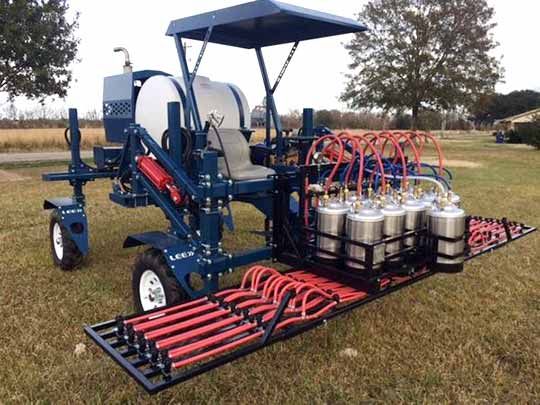 R&D Research Boom on LEE Spider Classic
Explore all possibilities in your field with the pictured LEE Spider Classic equipped with a Research Multi Boom from R&D Sprayers. 

Specs
10 8-nozzle booms

20in. nozzle spacings

12V air compressor

Stainless steel spray tanks
R&D Sprayers uniquely designs their research booms to apply multiple pesticides to crops at a single time. The multi boom pictured above features separate hoses connected to 10 respective spray tanks.